Engineered Hydraulic Cylinders
People Are at the Heart of What We Do
We take pride in collaborating with customers to develop the most innovative and reliable products and systems. Our continual focus on achieving excellence in our level of technical expertise and quality of operations is driven by our desire to make life better for customers, team members, strategic partners, and residents of our communities.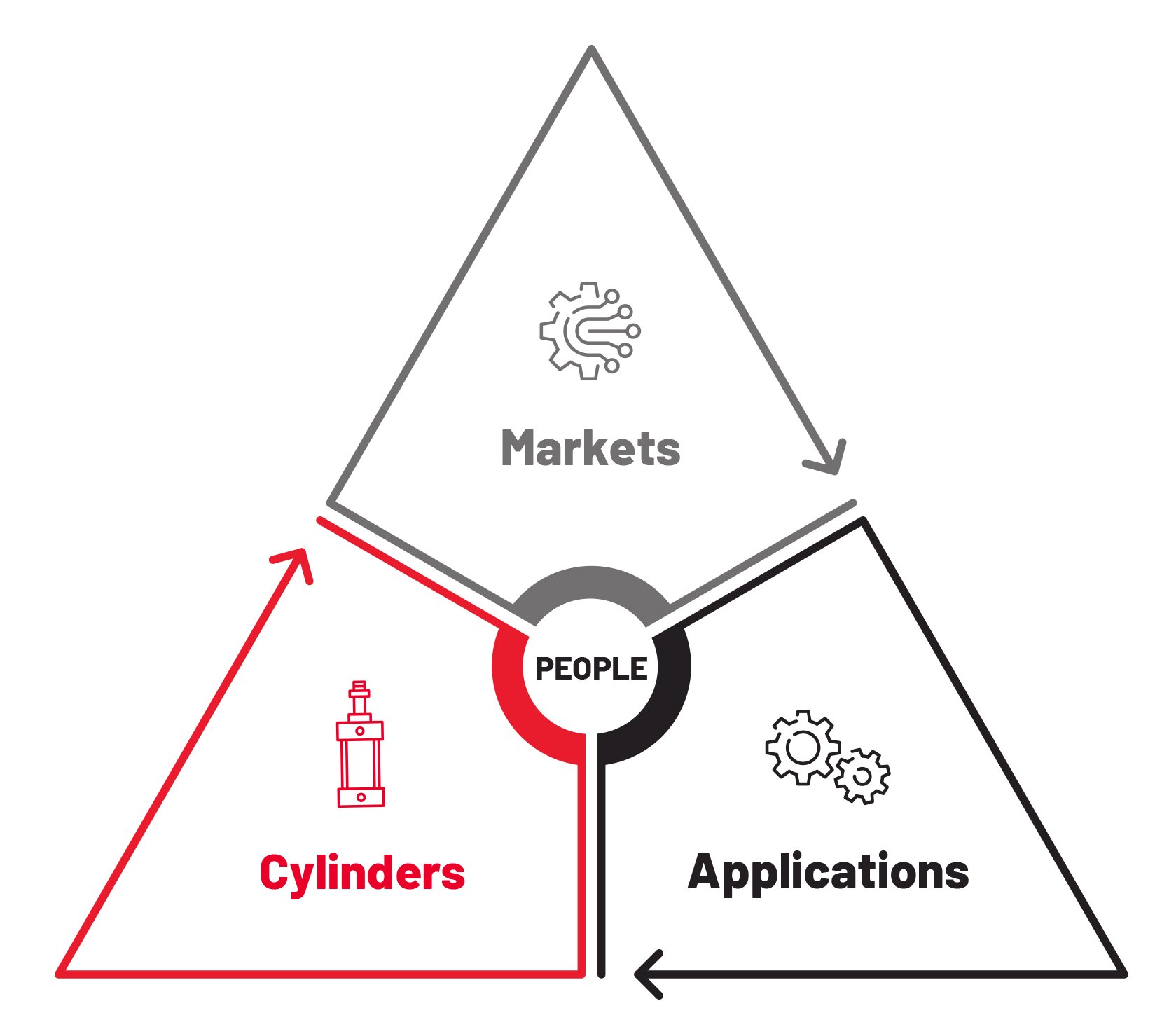 In delivering the widest range of cylinders to meet the most demanding specifications, quantity requirements, and quality standards, we always remember that helping people meet their goals is why we are in business.
People Who Make a Difference
We are proud that so many first-rate people have chosen to build their careers with us. As a result, we are committed to investing in them inside and outside of the workplace to achieve retention rates and a work-life balance culture that set the industry standard. We are also committed to establishing and maintaining strategic partnerships with customers so we become and remain their top-performing supplier. In addition, we value our role as a community leader by contributing time and resources to schools, charitable organizations, and special events in the places we live and work.
Applications
Seabee proudly services a wide variety of industries that require tough components. Our experience and expertise allows us to engineer and construct high quality cylinders and components that will last through the most difficult of conditions. Our three branches, Seabee Cylinders, Seabee Chrome, and Seabee Foundry gives us the flexibility to produce a broad spectrum of industrial products.
Products
Serving the industry since 1976, Seabee utilizes the latest technology, materials, manufacturing processes, computer- aided design, quality inspection and engineering techniques. Seabee is a specialist in the design and manufacture of custom hydraulic cylinders, and offers a full service cast steel foundry as well as a state-of-the-art chrome plating facility.
Seabee serves the largest equipment manufacturers in the world by offering 2" to 30" bore hydraulic cylinders, pressure ratings up to 10,000 PSI, and strokes to 35' on single-stage applications. All hydraulic cylinders are designed to meet the customer's specific application and 100% tested before shipping. Seabee offers custom-engineered hydraulic cylinder solutions for construction, forestry, agricultural equipment, material handling, defense, truck cranes, energy and other diverse applications.